Anyone who wants to take up running for exercise has made a good choice. For most people though it can be a little daunting to get started. Even those who think they will never be a runner can find a way to build up their running times and stamina by following a few tips.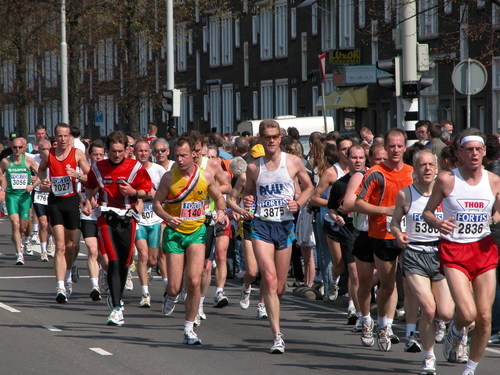 Dress for the occasion
Getting the right clothes for running is important. Good quality running shoes are essential as they will support the foot and help to take the impact from your joints. You can choose shoes that are designed for running on roads and pavements or trail shoes, which are ideal if you are running on country paths or through parkland. If you are concerned about your joints there are some good quality cushioned running shoes that will help to prevent any damage. You should also make sure that you are wearing something comfortable that will move when you do. Leggings and a t-shirt or sweatshirt are ideal.
Use a training programme
Most running training programmes for beginners work on the same principle – short bouts of running broken up by short walks. For example, the popular Couch to 5k starts people off running for 30 seconds followed by a similar length walk. It works on repetition and as you move through the programme, you build up the amount of time that you spend running. Even those who believe that they are relatively unfit will soon be able to reach a point where they are able to run for more than 15 minute without stopping for a break. The muscles become used to the running as you build up the times.
Running for health and fitness
Even if your running stays at the 5 minute interval level, you will be making great strides towards improving your overall health and fitness. If you have any health conditions, you should check with your doctor first before starting running, just to make sure that it won't have any negative impact. If you are considering having any type of cosmetic surgery, you might want to consider a good health and fitness regime in order to strengthen your muscles to help you to recover and running could be a part of this. In addition, cosmetic surgery such as breast augmentation by Motiva will add to your improved physique and will help you to give you more self-confidence in everyday life. It is important though to check with the doctor to make sure that you do not start running again too soon after the surgery and hamper your recovery.
Join a club
Almost every area has a running club and most will have a group of beginners that they are working with. It can help to keep you motivated to run with other people who are at the same stage as you. Clubs will also help members to work towards taking part in races, improving their running times and organising events, usually at weekends.