Eliud Kipchoge, the 34-year-old world record holder, shattered the world marathon record, running 2:02:39 at the 2018 Berlin Marathon on September 17. The historic fourth-consecutive-time London Marathon winner fell short by just 26 seconds of the "breaking two" attempt which he says he is ready to challenge this May. The new attempt dubbed the "INEOS 1:59 Challenge" is supported by British chemical manufacturer, INEOS.
Debut and Early Career
The Kenyan long-distance runner was born on November 5 1984. Raised by a single mother of four, Kipchoge graduated from high school in 1999 but didn't take up running then. At a young age of 16 years in 2001, he began his training under Patrick Sang (a former Olympic medallist in the steeplechase). He then entered the Kenyan trials for the 2002 IAAF World Cross Country Championships junior race in Dublin which he won. He, however, came fifth in the Championships in the individual competition and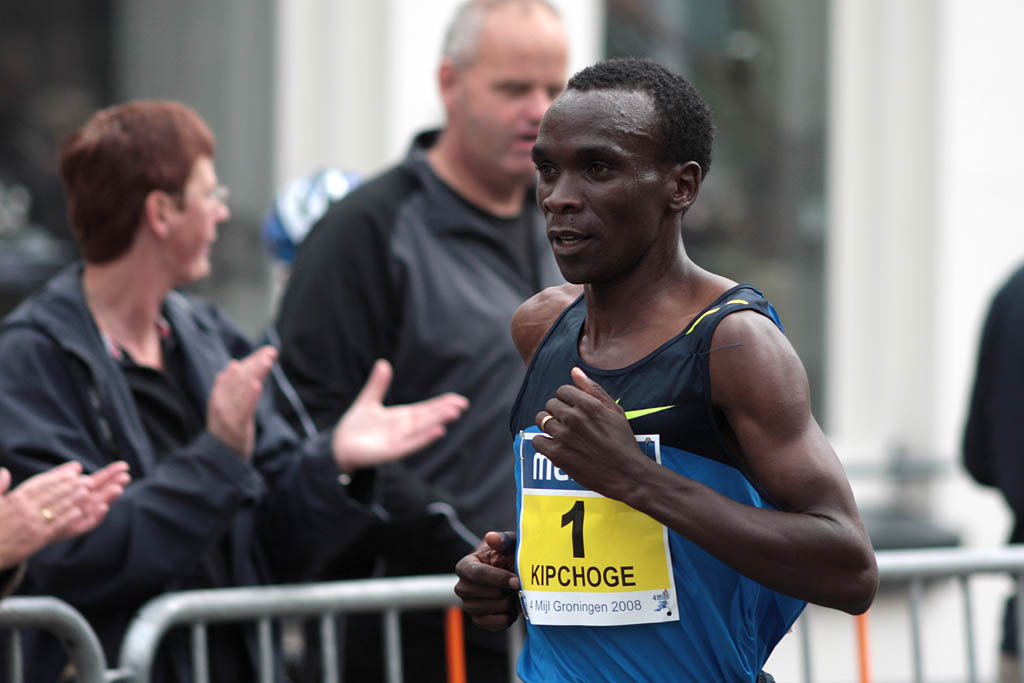 was part of the Kenyan team which took home gold.
In 2003, he set his first world record on winning his first individual world championship title in the junior race at the IAAF World Cross Country Championships, setting a world junior record over 5000m on the track. He became the senior 5000m world champion at the 2003 World Championships in Athletics with an event record. In 2004, he won Olympic bronze for Kenya. In 2006, he also won a bronze at the IAAF World Indoor Championships. Kip also brought home silver medals at the 2007 World Championships, 2008 summer Olympics and 2010 Commonwealth Games.
Legend Status
In 2012, Kipchoge achieved his second-fastest ever half marathon debut with 59:25 minutes, winning the 2013 Hamburg Marathon. In 2014, at the Chicago Marathon, he made his first victory at a World Marathon Major. After that, he became a series champion for 2016, 2017, and 2018. Kipchoge has won 12 of the 13 marathons he has entered, only losing the 2013 Berlin Marathon to Wilson Kipsang.